Alene C. Sprano
Attorney at Law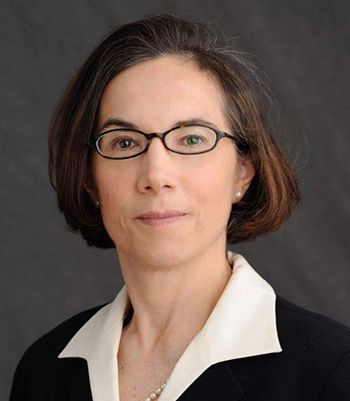 Attorney Alene C. Sprano has been a criminal defense lawyer for almost 30 years. She started her career as a public defender and has represented defendants charged with capital murder. She specializes in defending juveniles facing school disciplinary hearings and juveniles and adults charged with misdemeanors and felonies including adults charged with sex crimes against minors.
Alene has focused exclusively on criminal defense from the very beginning of her legal career. After graduating from law school in 1992, she hit the ground running as a trial attorney with the Office of the Public Defender in York, PA. As a new public defender, her courtroom experience were immediate. Alene's talent and dedication enabled her to quickly rise through the ranks of the office and by the end of her six years, Alene was responsible for training and supervising other lawyers, as the Deputy Public Defender, while at the same time handling her own docket of the most serious criminal charges - up to and including capital murder cases.
In 1998, Alene moved to Virginia and accepted a position with the Fairfax Office of the Public Defender. Being a PD in one of the largest jurisdictions on the east coast proved even more demanding than her last job, but Alene proved herself worthy of the challenge. As a Senior Assistant, she was again made responsible for training and supervising other lawyers in the office's Juvenile and Domestic Relations Court division. As always, Alene took on the toughest cases herself, representing juveniles and adults charged with such serious crimes as child sex abuse; violent felonies like robbery, carjacking, rape, malicious wounding, and murder; and juvenile defendants certified for trial as adults.
After almost a decade of experience as a public defender, Alene entered private practice in 2001, taking a job as an associate with the Law Office of Patrick Anderson, an exclusively criminal defense firm in Alexandria, Virginia. Over the next four years, she battled prosecutors on behalf of her clients in all of the state and federal courts of Northern Virginia. While her practice areas expanded to include more criminal traffic charges and low-level misdemeanors than before, Alene also continued to represent people charged with the same serious crimes she has dealt with throughout her career, including many high-profile cases.
After spending a few years away from the courtroom to care for her two youngest children, Alene rejoined the active practice of law in 2009 as a founding partner of The Sprano Law Firm, LLP, representing adults and juveniles charged with all types of crimes throughout the Northern Virginia area. While the dedication, zeal and commitment of the young Public Defender remain, they are now tempered by the wisdom that can only be gained by handling thousands of criminal cases over the years. Alene has turned her considerable experience and legal expertise to work helping elementary, middle school and high school students facing school disciplinary proceedings in Fairfax County and other Northern Virginia jurisdictions as an Educational Advocate.
This combination of ability and experience makes Alene Sprano an excellent choice for anyone looking for top-quality legal representation in the criminal and the school disciplinary hearing arenas.
I want to help you get through the worst moments in your life.
Education
Juris Doctor - UDC David A. Clarke School of Law, Washington, District of Columbia - 05/1992

Honors: cum laude

Honors: GPA 3.20

Honors: Secretary, The American Moot Court Association

Honors: Widener University

Honors: Summer Law Program 1990, Padova, Italy

B.A. - University of Richmond, Richmond, Virginia - 05/1989

Honors: Dean's List

Honors: Alpha Kappa Delta, International Sociology Honor Society

Honors: President, Alpha Phi Sorority

Honors: Research Assistant, Sociology Department

Honors: Volunteer Action Council

Honors: Varsity Diving Team

Major: Sociology and Criminal Justice
Bar Admissions
Pennsylvania, 1992

Virginia, 1998
Published Works
Draft Opinion: United States v. Wise, 120 D.W.L.R. 85, 1992
Classes/Seminars
"The Role of The Public Defender", The Fairfax County Juvenile & Domestic Relations District Court Manual CLE, 03/21/2001 to 03/21/2001

"The Role of The Public Defender", Juvenile Court In-Service Training, Probation Officers/Court Administration

"Legal Issues For Teenagers-Public Defender Perspective", Law Day Program-Mountain View Alternative School, 11/15/2000 to 11/15/2000
Past Employment Positions
Law Offices of Patrick N. Anderson, Alexandria, Virginia, Associate, 2001 to 2005

Fairfax County Office of The Public Defender, Fairfax, Virginia, Senior Assistant Public Defender, 1999 to 2001

Office of the Public Defender of York, PA, Assistant Public Defender, 1992 to 1998