Michael C. Sprano
Attorney at Law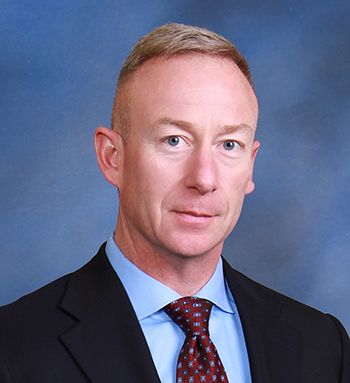 Michael C. Sprano is a skilled and experienced criminal defense lawyer in Fairfax Virginia. Almost 50 jury trials, hundreds of bench trials, and thousands of well-defended criminal cases. Attorney Sprano got his first courtroom experience as a dedicated young public defender in Fairfax. Since moving into private practice he has continued to focus on criminal defense law, representing people in courthouses throughout Northern Virginia charged with all types of felony and misdemeanor crimes – including shoplifting, domestic violence, drug charges, child pornography, and sex crimes.
Background
After graduating Summa Cum Laude from Miami University (OH) with a double major in History and Political Science, Attorney Mike Sprano began his legal studies at The Washington and Lee University School of Law. While in law school, Mr. Sprano's course load included a heavy emphasis on criminal and constitutional law classes. He also spent a summer interning for the United States Attorney's Office in Baltimore, Maryland. As a third-year law student, he dedicated himself to service in a criminal defense law clinic assisting Virginia trial lawyers in the defense of Capital Murder cases. After graduating from law school in 1998, Mr. Sprano spent one year as a law clerk on the D.C. Court of Appeals, where he researched and wrote draft judicial opinions.
Mr. Sprano's courtroom experience began with the Fairfax County Public Defender's Office from 1999 to 2002. He started out concentrating mostly on Juvenile criminal defense and Domestic Violence cases, before moving up to serious Violent Felonies, Larceny, Drug Crimes, and Sex Crimes. From 2003 to 2008, he was a managing and founding partner in the Fairfax criminal defense firm of Lopez, Meleen & Sprano, PLC., focusing on criminal and traffic defense throughout all of the state and federal courts in Northern Virginia.
Experience and Ability
Mr. Sprano has handled thousands of criminal cases, including almost 50 criminal jury trials and hundreds of bench trials (judge only). Attorney Sprano's jury trial experience has included all types of criminal charges including Reckless Driving and DUI, Domestic Violence, Breaking and Entering, Rape and other Sex Crimes, Robbery, Gun Possession and Drug Crimes, Abduction and Murder.
While no attorney can win every case, Mr. Sprano has won more than his fair share of difficult cases over the years. His clients have been found Not Guilty in jury trials even in cases involving DNA evidence, taped confessions, co-defendants' snitching, and eyewitness identification. When the evidence makes going to trial inadvisable, Attorney Sprano has often had great success negotiating favorable plea deals for his clients. Over the years he has earned the respect of prosecutors not only for his skill in the courtroom but also for his integrity, professionalism and reasonableness.
When you are charged with a crime and your life and liberty are in the balance, nothing matters more than the confidence you have in the skill and ability of your criminal defense lawyer. Choose a lawyer who knows how to win. Contact Attorney Mike Sprano today.
Allow me to utilize my insight to lead you through the case.
Education
J.D. - Washington and Lee University School of Law, Lexington, Virginia

Honors: Legal Clinic: Virginia Capital Case Clearinghouse (Death Penalty Defense)

B.A. - Miami University, Oxford, Ohio

Honors: summa cum laude

Honors: 3.97 GPA

Honors: United States Marine Corps Boot Camp, Parris Island, SC, Summer 1995

Honors: Platoon Honor Graduate

Major: History and Political Science
Bar Admissions
Virginia

U.S. District Court for the Eastern District of Virginia

U.S. Court of Appeals for the Fourth Circuit
Professional Associations
Fairfax Bar Association, Criminal Law Section

Virginia State Bar, Criminal Law Section
Past Employment Positions
Fairfax Office of the Public Defender, 1999 to 2002

D.C. Court of Appeals, Law Clerk, 1998 to 1999

United States Attorney's Office, Intern, 1997 to 1997

United States Marine Corps Reserves, Staff Sergeant, 1995 to 2006

OIF II, Anbar Province, 2004 to 2005
Fraternity